Not so long ago, the company UWELL pleased us with its set on one battery called Nunchaku. Now they have settled and rolled out a full-fledged two-battery, powerful boxing mod. And it will be sold, both separately and together with the tank.
So, our today's hero is the UWELL Ironfist Kit .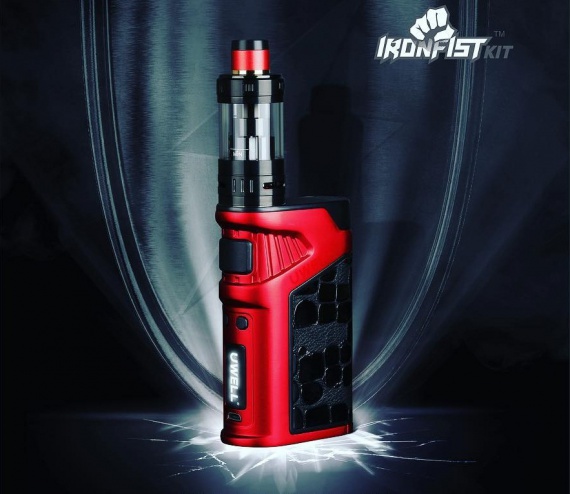 Dimensions: 86.5 x 56.5 x 28.4mm (149.2 x 56.5 x 28.4mm whale completely)
Weight: 180g (243.5g whale completely)
Case material: zinc alloy + leather
Power supply: 2 x 18650
Output power: 5 – 200W
Voltage range: 0.7 – 8.2V
Operating mode: POWER, TC (NI200, SS, TI), TCR, BYPASS
Temperature range:200 – 600/100 ℃ – 315 ℃
Supported resistance: 0.1 – 3.0Ω / TC 0.1 – 1.0Ω
Protection: from low / high resistance, from overheating, from short circuit, from incorrect polarity, from overcharging / overdischarge
Connector type: steel 510, pin gold-plated, spring-loaded
Screen / diagonal: yes
Micro-USB port / charging: yes
Color: see photo below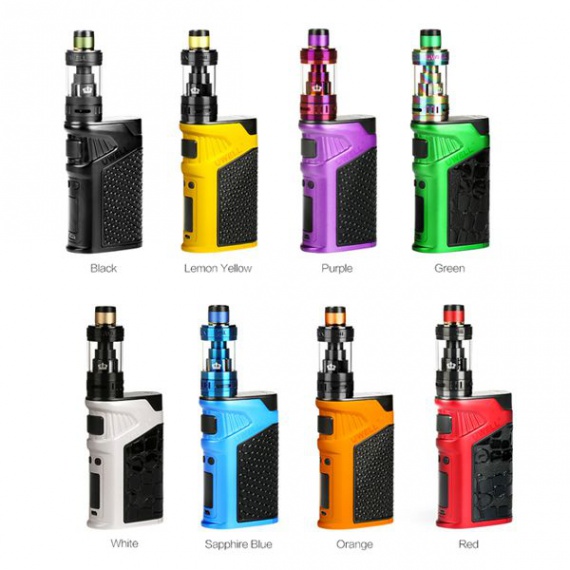 Package
contents – Ironfist mod
– Crown III Tank
– replaceable evaporators 2pcs 0.4Ω / 0.25Ω (last preinstalled)
– spare orings
– key
– spare glass
– USB cable
– user manual
– warranty card The
Focus On www.urvapin.com For More Vape Start Kit.
We will only focus on boxing fashion. The design is average – here I myself have not even decided whether it is normal or too ordinary. It seems to be nothing outstanding, but also repulsive, too, is not, therefore, will determine it in limbo – an amateur.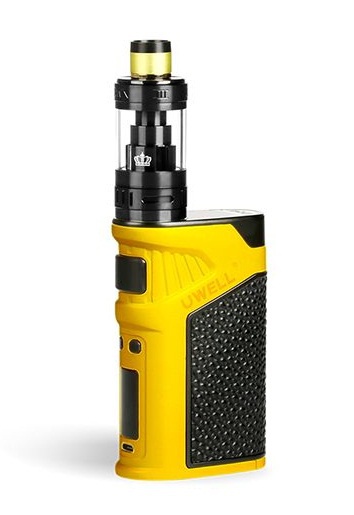 Although the form factor of the device is classic and rectangular, the profile of the device is oval, which hints at good ergonomics. Again, anatomical grooves and indentations in the appropriate places also confirm this. A nice addition to the tactile plan is a leather insert, although it seems that here it is completely out of place.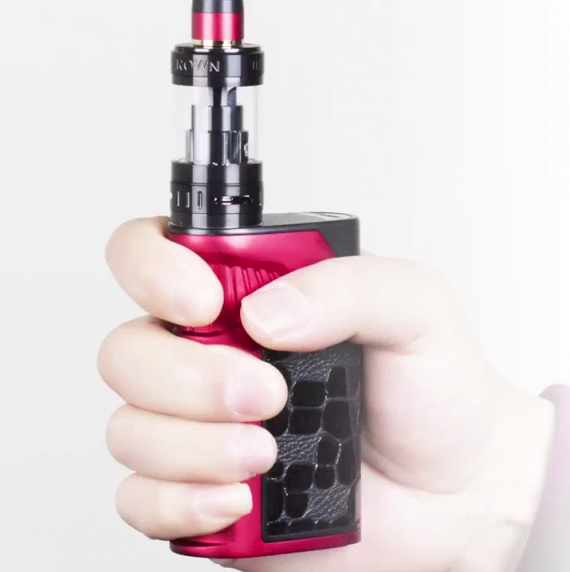 The landing area of ​​the connector is made of stainless steel and will eagerly accept large atoms.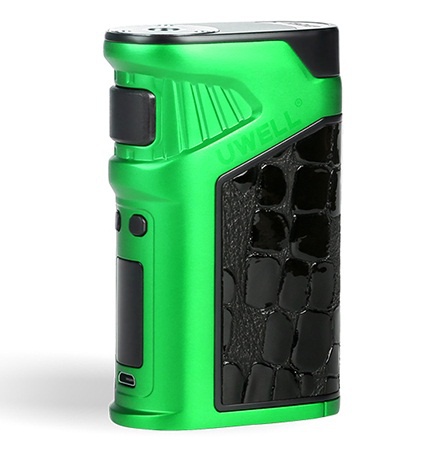 The control panel is almost standard, the only difference in the arrangement of the function buttons is above the display. By the way, the screen is small, but quite informative and convenient. The fire button here is given a special "role" – it is large, repeats the bend of the body, and rests in a special recess.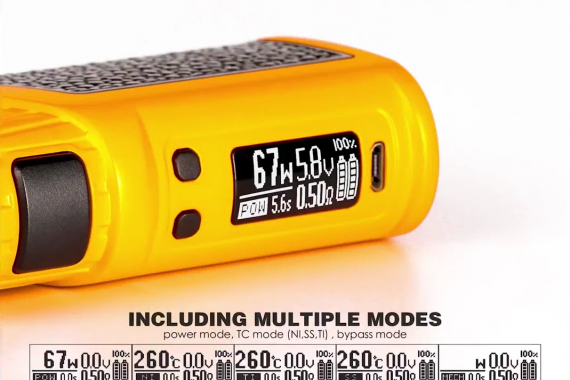 Access to the compartment for the battery is through a movable hinged cover at the bottom of the device. Next to the cover you can see the slider-switch. It is responsible for turning the device on and off.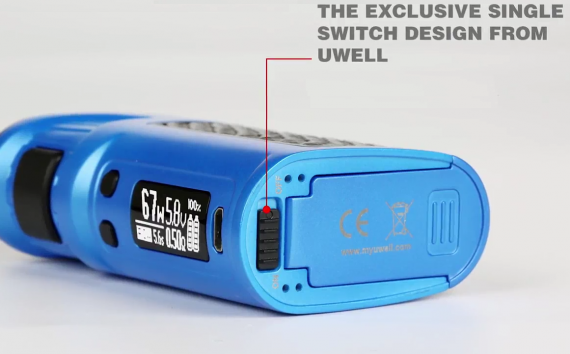 Performance promises to be decent, but it is not yet known what kind of control chipset is involved here. Therefore, it is better to wait for the surveyors' tests.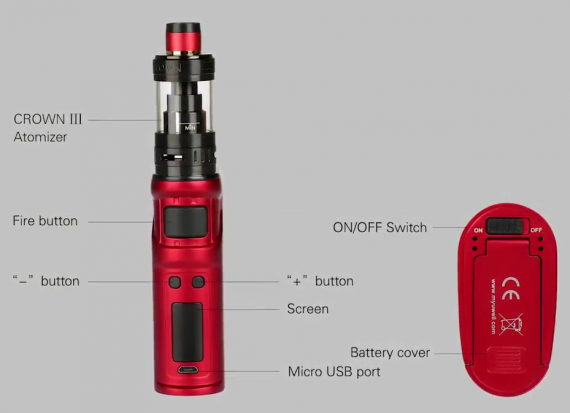 The price of $ 64 is a normal price, but it will not become competitive.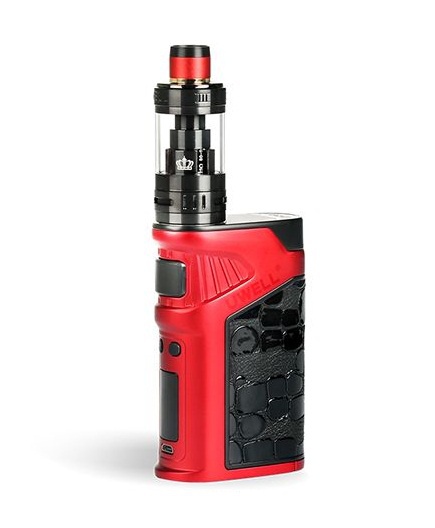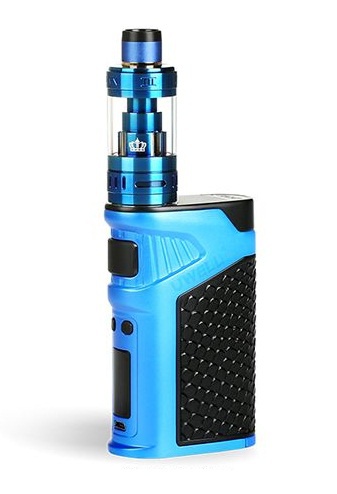 Advantages / disadvantages
+ ergonomics
+ equipment
– / + dimensions of the whale
Focus On www.urvapin.com For More Latest Vape News.
Hot Sale Recommendation:
Voopoo Vmate 200W Kit With Uforce T1 Tank